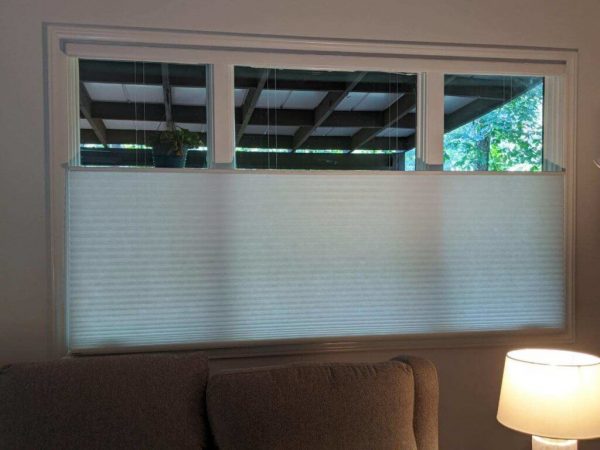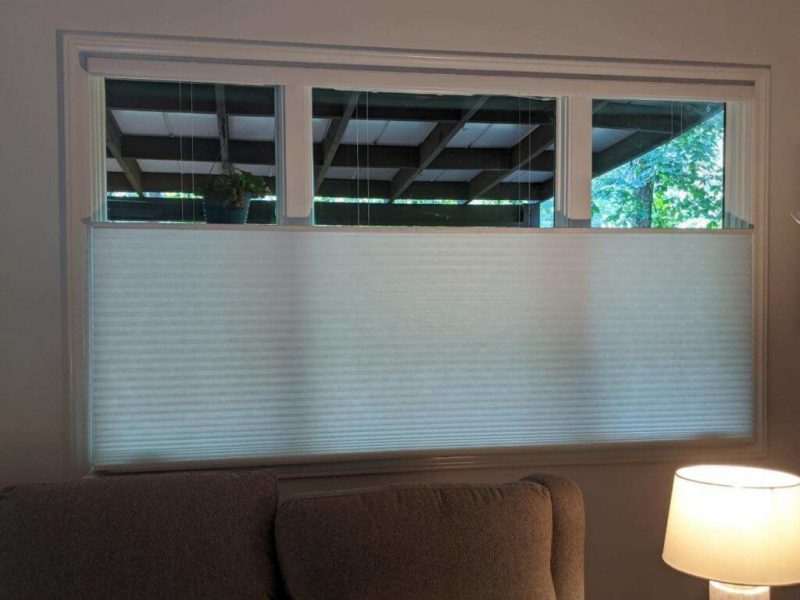 Blinds Installation Company
A blind installation company's main goal is to provide its customers with high-quality service and products. The customer can improve the appearance and feel of their home or office by installing new window blinds. Window blinds can also enhance a room's privacy and insulation. Here at The Blind Man Inc., we provide a wide range of blinds, including wood, fabric, and vinyl options. Our customers can select from a wide range of colors, textures, and styles to find the best match for their needs. We also offer free consultations to assist customers in determining the best option for their home or office.
Window blinds, shutters, and shades are among the options available to residential customers. Our company will assist the customer in measuring their windows to receive an accurate installation quote. We have thousands of colors, textures, and styles to match any room or home style. Depending on the customer's needs, we provide the following installation services: exterior mountings through drilling into brick veneer or wood-framed walls; inside mountings with brackets screwed directly into wall studs; and outside mountings onto metal surfaces such as gutters or roof overhangs using screws or adhesive tape. Before making a purchase decision, customers should consider how simple each type is to use. Some blinds, for example, have potentially hazardous cords.
Businesses have different requirements than homeowners. They might need more specialized products, such as blackout blinds to reduce glare or soundproofing blinds to reduce noise distractions. We have a team of experts who can assist businesses in determining the best solution for their specific needs. Businesses, such as restaurants or offices, may also require window coverings that can withstand daily use and abuse. Commercial-grade window blinds Albemarle, NC is typically made of more durable materials that are easier to clean and maintain. We provide various services to businesses as a blind installation company, including measuring, providing quotes, installing new window coverings, and maintaining the blinds. Businesses may also need to replace older window coverings with newer ones, such as when updating their office or storefront and requiring a new look for the interior of the building. Custom window treatments, such as shades, drapes, and sheers, are frequently provided to match the customer's brand or specific style requirements. We also have motorized options that you can control with a switch or smartphone. We have an in-house design team that can assist businesses in creating a one-of-a-kind look for their office or storefront. When updating their window coverings, many businesses turn to an installation company for assistance. The company can offer a wide range of options and collaborate with the customer to find the best solution for their specific needs.
Blinds Albemarle NC
Window blinds are an essential component of any home. They can provide privacy, sun protection, and insulation against the elements. Furthermore, they can enhance or match the décor of a room, adding to its beauty. Window blinds Albemarle, NC, is available in various styles, colors, and materials. Your needs and preferences determine the best type for your home. A reputable company provides a diverse range of window blinds, including wood blinds, faux wood blinds, aluminum mini-blinds, vinyl vertical blinds, and more. The Blind Man Inc. is one of these businesses. They also have a wide range of colors and textures to choose from, allowing you to find the ideal blinds for your home. They will measure your windows, advise you on the best type and style of blinds for your needs, and install them for you. This ensures that they fit correctly and look fantastic. Here are a few things to keep in mind when selecting the perfect blinds:
The room's function: privacy, insulation, and light control are crucial factors to consider when selecting blinds for a specific room.
Style preferences: some people prefer traditional blinds, while others prefer more contemporary options. There are numerous styles to choose from.
Window size: it is critical to obtain accurate measurements so that your blinds fit correctly in the window frame.
Material type: There are numerous materials to choose from, each with its own set of advantages and disadvantages.
Window blinds are an essential part of any Albemarle, NC home because they provide privacy, shade from the sun, insulation against the cold, and can be used to enhance or match the décor of a room. Sure, you can do your own blinds installation, but it is preferable to hire a professional who can provide excellent blinds installation service.
Plantation Shutters Albemarle NC
Plantation shutters are a type of window treatment commonly found in homes with large windows or sliding glass doors. They are available in various styles and colors and are made of wood, vinyl, or aluminum. Plantation shutters are hinged at the top and open like a door to let in light and air. However, they can also be closed entirely to provide privacy and insulation. Plantation shutters are popular because they are energy-efficient. The slats' louvers can be adjusted to let in as much or as little light as you want, which helps keep your home cooler in the summer and warmer in the winter. Plantation shutters are also simple to maintain, just wipe them with a damp cloth.
Plantation shutters are popular in Albemarle, NC, homes, and offices because they provide privacy and energy efficiency while allowing airflow. You can also select from various styles to match your home's decorating theme or a broad window trim color combination. Plantation shutters are more than just a window covering. They are made of various materials and can be custom-sized to precisely fit the window frame, providing both privacy and insulation for your home or office. Plantation shutters have many advantages over other types of window treatments because of their distinctive design, including:
They can be closed to provide privacy and insulation, or opened to allow air to circulate throughout the room.
The slats' louvers can be adjusted to let in as much or as little light as you want, making them an excellent choice for homes with large windows or sliding glass doors.
Plantation shutters are available in various styles and colors to complement any home's décor.
Roman Shades Albemarle NC
Roman shades are window blinds with fabric attached to the backside of the valance. The material is then pulled over the front and secured with small plastic or metal brackets that protrude from the top of each slat. To allow light to pass through these windows, simply pull on one end and raise it slightly before dropping it into another notch located at various points around the bottom edge of each individual panel; provided that no excess material is folded outwards towards your viewable area. A standard set will consist of two panels, each with six (for smaller sizes) or eight sections. This results in nine vertical slots that can use this method when open but not when closed.
When fully open, these shades can be used to replace vertical blinds and help control the amount of natural light that enters a window. They can also be lowered as much or as little as you want to cover almost any amount of available space while still allowing easy access when needed. Rice paper is the most commonly used material for making Roman Shades because it is lightweight and reasonably priced. However, other materials are available depending on the specific needs associated with how each situation should be handled precisely. For example, if someone wants something heavier than rice paper to block light and add privacy to their home, faux silk (or another material) may be a better option. The bottom line is that there are numerous options available when it comes to determining which window coverings will work best in your space and within your budget, as long as you know exactly what you're looking for. However, if you want Roman shades on your windows, we at The Blind Man Inc. would be happy to help.
Window Treatments & Blinds Albemarle NC
The Blind Man Inc. provides a wide range of window treatments for our valued customers in Albemarle, NC, including:
Roman Blinds: As previously stated, this is the most common type of window treatment in North Carolina. They are mostly made of rice paper or faux silk, but depending on your specific needs, you may also find them made of linen and other natural materials – just not very often. If you're looking for privacy, this type can block up to 90% of sunlight when fully lowered.
Vertical blinds: These are typically made of wood or plastic and can be found in a variety of colors…however, they do not provide as much privacy control as other types, which is why they are less popular. They do, however, provide a much more streamlined and modern appearance to any home, which is why some people prefer them over other window treatments.
Curtains: This is the most common type of window treatment globally, and it can be made out of almost any fabric. The advantage of using curtains is that they are available in many sizes, shapes, and colors, making it simple to find something that will meet your specific needs, whether you want light control, privacy, or insulation for your home. Remember that the thicker the curtain, the less light will pass through it.
Drapes: These are similar to curtains but have a more formal appearance and feel to them. The main distinction between the two is that drapes have a more defined "swag" or drop that hangs down from each side of your window frame, whereas curtains simply hang straight along their length – though there are some exceptions depending on how you choose to use/install them. This type can also be made out of almost any fabric imaginable as long as it's properly lined with something like cotton, wool (or faux materials) to provide insulation for your home. So, if privacy isn't an issue, this may be the right choice for you.
The bottom line is that all of these factors should be considered when determining which window treatments will work best in your space. That way, you can make an informed decision that not only meets all of your needs but also contributes to the overall value and appearance of your home; don't rush this process! It's worth taking the time to get it right because if you don't, you'll be stuck in a situation that doesn't benefit either one or both. So, before making any final decisions on what type(s) might work best for you take some time and do a lot of research – especially if there are special considerations or unique circumstances involved, such as where they're going/what the windows look like.
Contact us!
We are a professional window coverings company in Albemarle, NC, and we offer a wide range of Window Blinds, Shutters, and Shades that can be customized to your specifications. We are stocked with the most recent designs from top brands. Our staff is well-versed in all aspects of window coverings, including installation, maintenance, and cleaning advice for any room in your home or office. Get in touch with us today for a free estimate!