SEE WHAT CUSTOMERS ARE SAYING ABOUT THE BLIND MAN INC.
Top-Rated Among Window Treatment Companies in Charlotte, NC
The Blind Man Inc. provides the Charlotte area with the perfect window treatment and interior design solutions. From window shades to plantation shutters and blinds Charlotte NC, The Blind Man Inc. supplies products that transform your house into a home. We offer a TRUE lifetime warranty and are dedicated to our customers. Call 704-888-2770 to experience 50 years of excellence from one of the leading window treatment companies in the queen city. Also serving Concord NC, Matthews NC, Pineville, Waxhaw, Fort Mill SC, Tega Cay SC, Rock Hill SC and surrounding areas.
WINDOW TREATMENT EXPERTS
The Blind Man Inc. offers custom window treatments for Charlotte NC & the surrounding areas. We bring this service to our clients with a mobile showroom that is convenient and easy for them. We also have resources within arms reach for blind cleaning in Charlotte & surrounding areas if a complete replacement is not necessary. Call today for all of your window treatment needs.
CONTACT US TODAY
We are a team of experienced window blind professionals who handle the complexities of the blind installations, plantation shutters, roman shades, exterior shades, and window treatments installation at the most reasonable price. Contact us today to learn more about our services and why we are the most trusted company in the area.
POSSIBILITIES ARE ENDLESS
The Blind Man Inc. makes an enormous variety of window blinds, shades and shutters that are available in numerous styles, materials and functionalities. Interior shutter blinds are some of the most affordable products we offer. Motorized shutters can take the plain look of a window and turn it into a thing of beauty. And we can install shutters for your French doors, bay windows or anywhere you want. Come see us  and get started today.
THE RIGHT CHOICE
Free estimates and guarantees aren't the only thing The Blind Man Inc. is good at. We've been a staple in the Charlotte community for 50 years because we treat our clients right. It's not just about providing quality products and stellar service from start to finish, The Blind Man Inc. emphasizes the elegance inside your home. Baggage from a bad day at work will disappear once you step inside your front door and are welcomed by the peaceful environment we've created for you.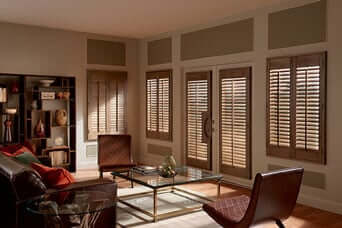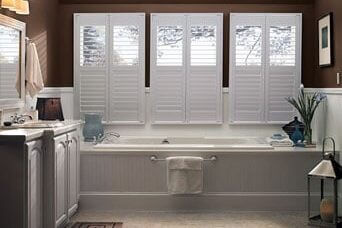 Window Shutters & Blinds Installation Company You Can Trust
If you're in the market for new blinds, it's important to find a reputable company that can install them properly. Blinds installation can be a tricky process, and if it's not done right, you could end up with mismatched blinds or ones that don't fit properly. Fortunately, if you need a residential or commercial blinds installation in Charlotte, NC, The Blind Man Inc. is just around the corner! Blinds are a type of window covering employed to make the room more private, reduce sunlight glare and lower heating and cooling bills. Traditionally blinds were made from cloth or paper-like materials, but blinds today can be found in wood, faux wood (vinyl), aluminum and blinds that are either homemade or store bought. Today blinds come in a variety of styles, colors and blind opening percentages to meet the needs for many different functions. Installing blinds is not easy and may require the help of a professional blind installation company in Charlotte, NC. Here are the things to consider when choosing the perfect blind for your unique property.
Blind opening percentage is an important consideration because it affects how much light will be allowed in the room's interior and how private the room will be. Blinds that open in the middle only reduce light in two-thirds of the room. Blinds that open at the top or bottom can allow up to 90 percent of light into a room.
Another consideration is blind color. Blinds come in various colors to match your décor, including white blinds, which are popular because they reflect ultraviolet rays and blinds that are blue due to their ability to block ultraviolet rays.
· Blind fabric is another consideration, and blinds can be gentle on sensitive skin or provide more warmth for colder climates.
Material composition should also be considered because blinds made from certain materials can reduce noise pollution or keep the room warmer in cold weather. Home blinds are also called window blinds or mini blinds. Home blind installation happens when the blind is mounted on the window frame rather than hanging from a track system. The blind can be installed with brackets, command adhesive, hooks, and slots.
Home blind sizing will depend upon how large your windows are but blinds should cover between 12 and 18 inches of the window frame and blinds should be between 1 to 2 inches smaller than your window to ensure privacy and energy efficiency.
Blinds installation is a fairly easy DIY project, but blinds must be installed correctly for safety reasons as blind cords can pose a strangulation hazard. The blind cord should always be stowed in the blind head rail or be fastened to a cleat mounted on the wall. Ensure blind installation is done correctly to avoid blind parts damage. For best results, turn to our experts at The Blind Man Inc. We do quality blinds installation service at the most affordable price. Schedule your appointment and join our long list of satisfied clients in the community!
High Quality Blinds Charlotte NC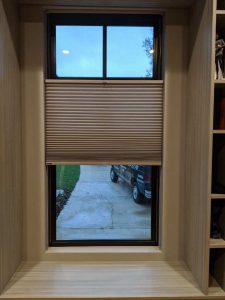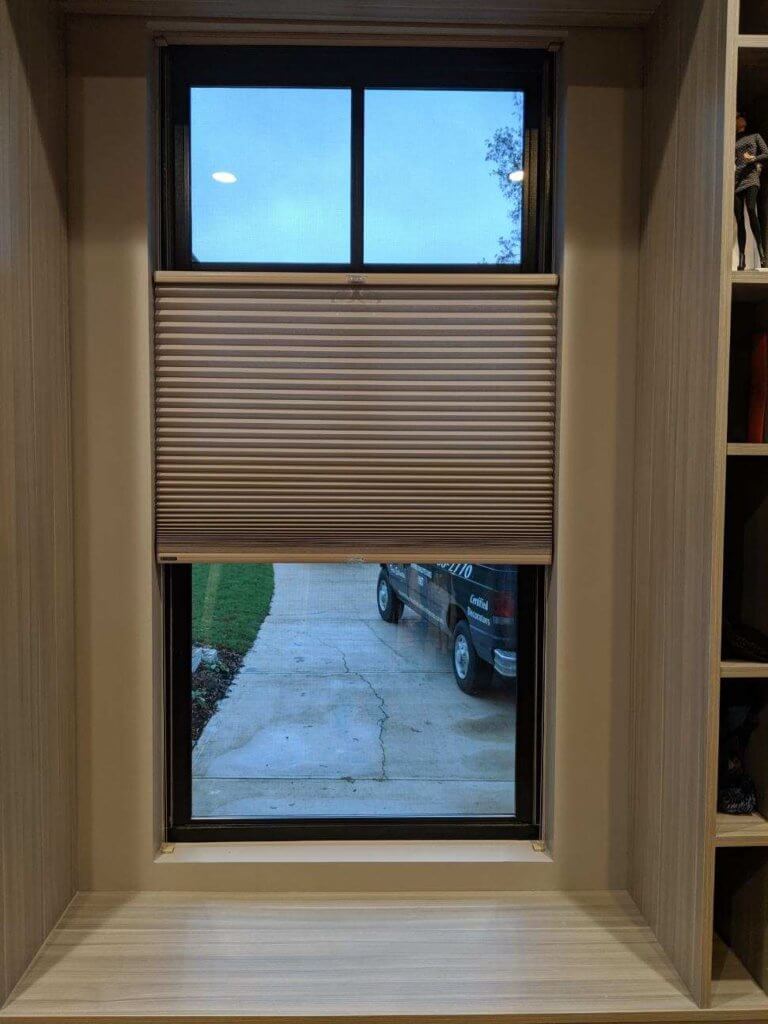 According to recent surveys, most homeowners prefer window blind installation over the other window treatments available in the market. The driving factor behind this preference is that one can easily control how much or how little natural light comes into the room by using these custom-made blinds. Blinds are window treatments that go by many names. Some common blinds include the Roman blind, the roller blind, and the bamboo blind. Blinds can be made of fabric or vinyl; they can be raised or lowered to control light; and they come in a wide variety of colors, patterns, and finishes.
More often than not, people go for the affordable option, which usually turns out to be a bad choice since they have to buy them again quickly. However, when you go for blind installation, it will be a long-term investment and save you from frequent purchases of new ones. This means that the first installation cost might look intimidating, but it is outweighed by the amount of money you save with them over a while. Also, when you contact The Blind Man Inc., our blinds installation experts in Charlotte, NC, will help you choose the most suitable blind type for your home and room dimensions. We make sure that the blind is installed to bring maximum benefits to your home and commercial space without putting too much stress on your pocket. Our professionals understand that every client has unique requirements when it comes to blinds. Therefore they work out a detailed plan to fulfill your needs. With the aim of providing the best services at affordable rates, The Blind Man Inc has been helping many customers in Charlotte, NC, for years now. You can either book a free in-home consultation or contact us through telephone and email to know more about our installation process and cost sheet.
Plantation Shutters Charlotte NC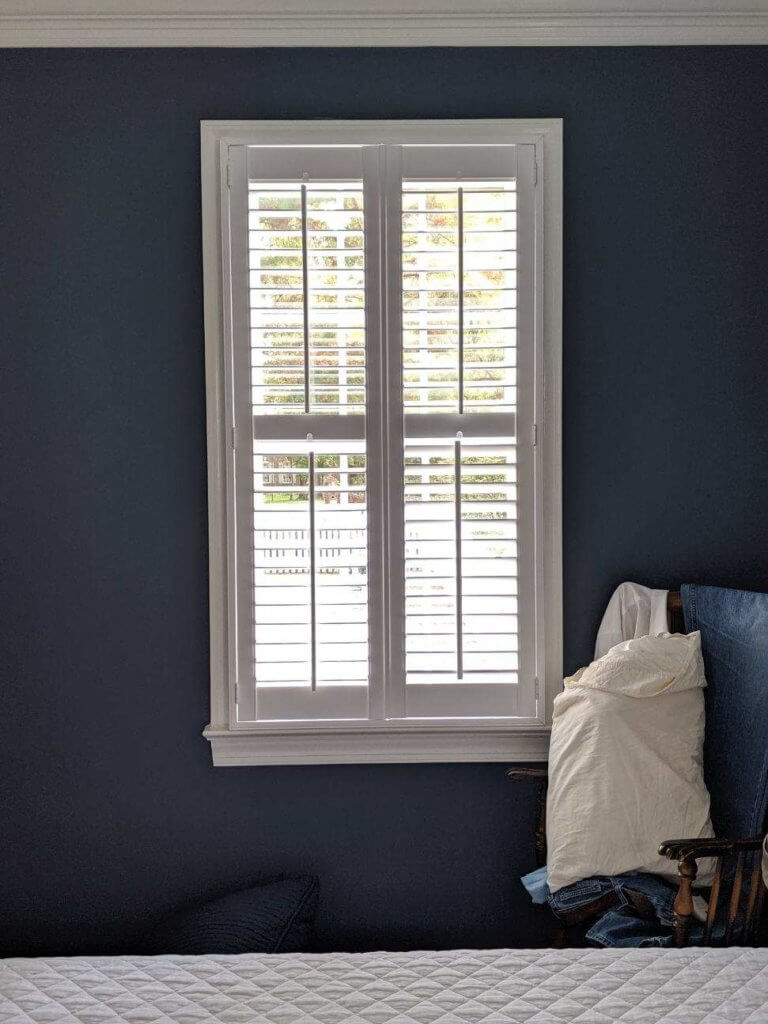 Plantation shutters are one of the most popular window treatment options available. They are an incredibly versatile window covering that can be used in nearly any room in residential homes and commercial buildings. Plantation shutters are available in many different styles, but their function is to cover your windows and offer you light control. They can be used as your primary window covering, or they can supplement another type such as blinds. They also look beautiful and offer several benefits.
One of the biggest benefits is the flexibility they offer you in your home. Plantation shutters blend well with almost any other type of window treatment. They can be combined with nearly any other decorating style – traditional, contemporary, country, and so on. You can also have them painted or stained to match your house's decor. Plantation shutters are long-lasting, and they can be passed down for generations. They also offer a great storage solution by creating space for excess window dressing accessories such as blinds or curtains to be stored. Like blinds, plantation shutters also provide protection from harmful UV rays. They also increase energy efficiency by blocking out excessive sunlight, thus reducing heating and cooling costs if installed correctly. Your low voltage outdoor lighting installation should not be the only energy efficient thing in your home. They also offer a noise reduction solution by soundproofing buildings to ensure undisturbed sleep.
When homeowners are looking to improve their homes, plantation shutters are usually one of the first things that come to mind. This is because they are durable, long-lasting, and have many benefits like easy maintenance. In addition, they require very little work on the homeowner's part for them to stay looking great and working great. At The Blind Man Inc., our plantation shutters are built with quality craftsmanship, and they will last for many years before showing any signs of wear. So if you're in for an interior makeover that involves plantation shutter installation, give us a call, and we'll take it from there!
ROMAN SHADES CHARLOTTE NC
When it comes to home-based interior design, roman shades are one of the most popular types of window treatments for good reason. They offer a classic twist on window fashion without adding too much complexity or effort to your interior design plans. You can install roman shades in just about any room of your house, and they come in an assortment of styles and fabrics to suit your tastes.
Design Variety: Some of the most popular roman shades on offer at The Blind Man Inc. come in a wide range of different styles, from elegant roman rollers to more relaxed roman shades. Call us today for exterior shades too. When you choose a roman shade design, you can find the perfect type of roman shades for your space regardless of what style you prefer or what purpose it will serve in your home.
No Poles Required: Operating roman shades doesn't require any technical training or skill, making them an excellent solution for homeowners who aren't mechanically inclined. In fact, roman shades are the only window treatments that can be operated with just a single hand – making them perfect for busy parents or individuals who have pets and need to use their hands constantly.
Light Control: Did you know roman shades also come with light control options? Many roman shades designed for homes and offices allow you to lift them off the floor instead of lifting them. This will enable you to let in as much – or as little – natural light as you'd like, keeping your space brighter while also keeping it cooler during the hot summer months.
Perfect For Any Room: You can install roman shades in any room of your home, including the bathroom, master bedroom, children's rooms, and even kitchen. Roman shades are built to last, too, meaning they won't break down over time like some less durable window treatments. Plus, roman shades can be in any room without changing the entire look and feel of your space – allowing you to have it in one area without having it everywhere else.
DEPENDABLE WINDOW TREATMENTS CHARLOTTE NC
The window covering plays an important role in the decoration of your house. It is a part of window dressing, and it helps you create skilled effects. There are many ways to decorate your window with window treatment. The most common way people design their windows is by hanging curtains, shawls, or similar products over them against the window frame. These window coverings are designed in different ways, so you can easily find one to fit your window design style and decoration theme. Every window treatment has its pros and cons that need to be kept in mind while choosing window treatment products. Usually, the market has many window treatments, but it is good to select window treatments that feel best for your window and house.
The window treatment products are available in different types like plantation shutters, roller blinds, window shades, window valance, etc. It will help if you consider things while choosing window treatment products like the window size of your room, window shape design, and last but not least, window style. The Blind Man Inc. is a reputable window treatment company in Charlotte, NC, that can help you choose the best window treatment for your residential and commercial properties. We also proudly offer other recommendations for home owners, such as first class pest control companies in the area.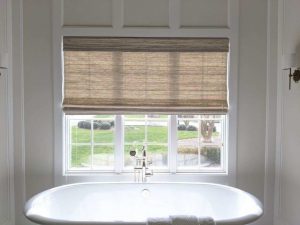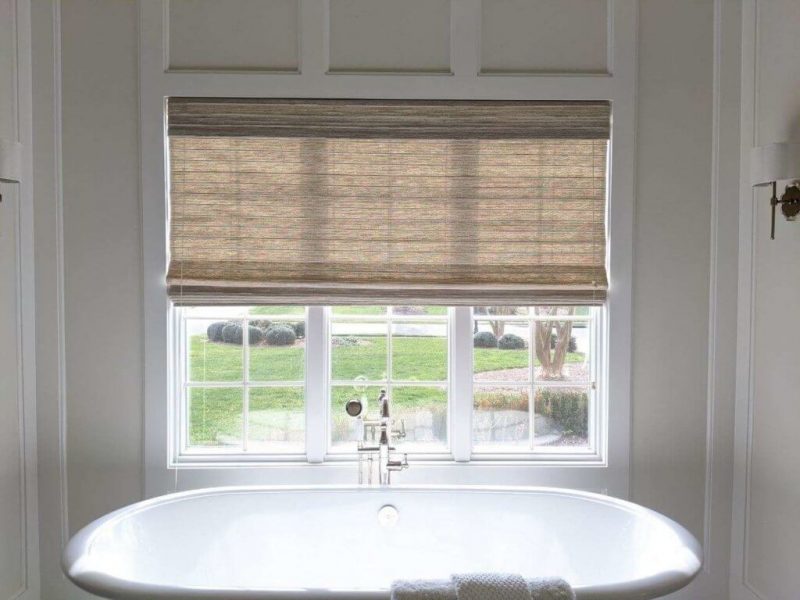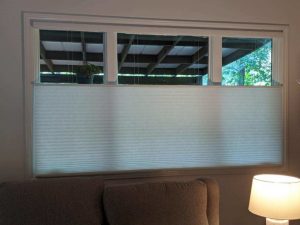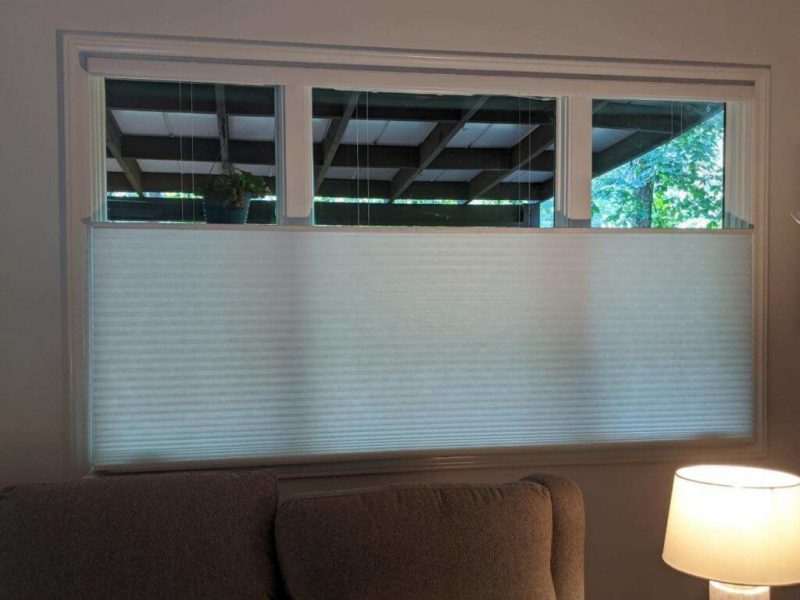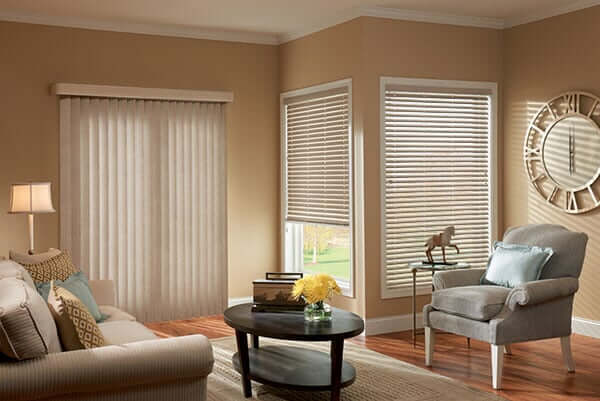 FREE CHARLOTTE BLINDS INSTALLATION
All blind purchases are eligible for free installation. Schedule an appointment today from one of our installation and design experts.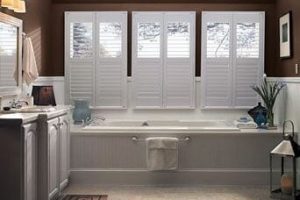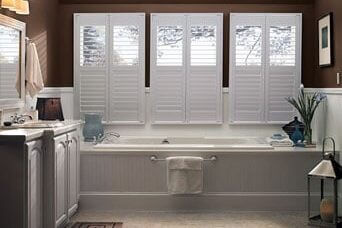 FREE HIDDEN TILT ON WOOD SHUTTER
When your purchase from The Blind Man, Inc. you get FREE hidden titles on our plantation wooden shutters. Call today for an appointment.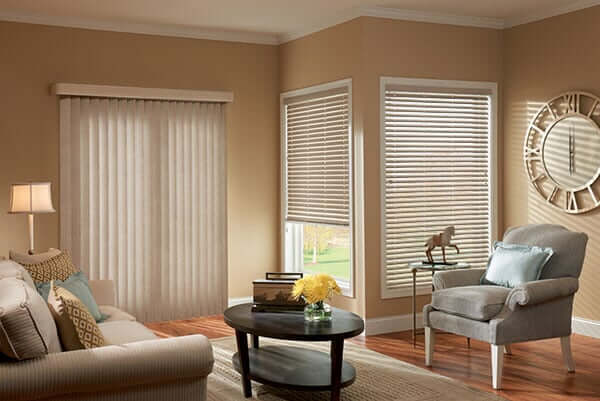 FREE CORDLESS LIFT OPTIONS
Also, free cordless lift available on Graber Cellular, Pleated, Natural, Roller, Solar, Fresco Roman, and Fabric Shades.
All our products are made in America.